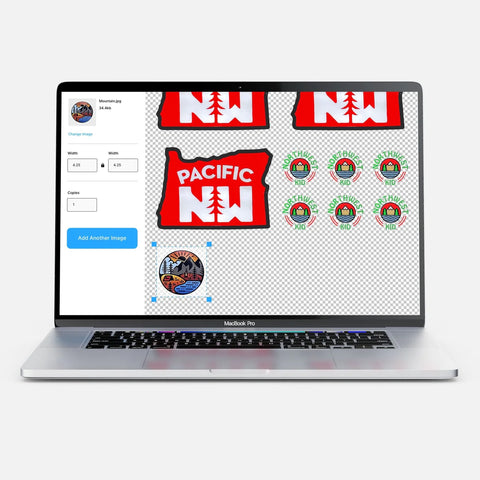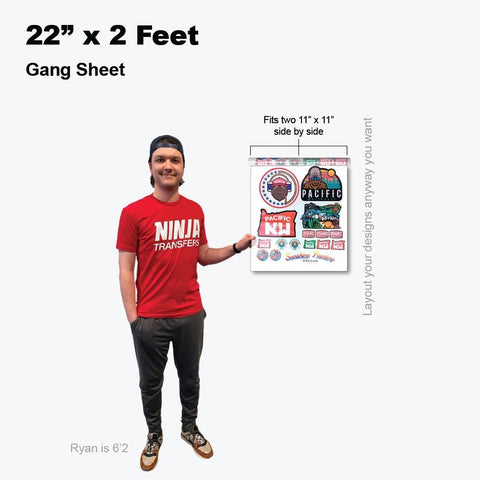 DTF Gang Sheets Builder
Our DTF Gang Sheets allow you to maximize productivity and creativity by fitting multiple designs onto a single sheet. Elevate your efficiency and reduce production costs without compromising on quality.
With our DTF Gang Sheets, you can produce stunning prints with vibrant colors and intricate details. Whether you're a business seeking bulk printing solutions or a creative individual looking to experiment with various designs, our Gang Sheets offer unrivaled flexibility.
Looking for DTF gang sheets longer than 20 feet, simply change the quantity to "2" and now you have a 40 foot gang sheet! Your DTF transfers can be printed on our gang sheets, so all you need is a heat press. Buy now! 

Don't have a DTF gang sheet ready to print? Visit our DTF Transfers By Size page.