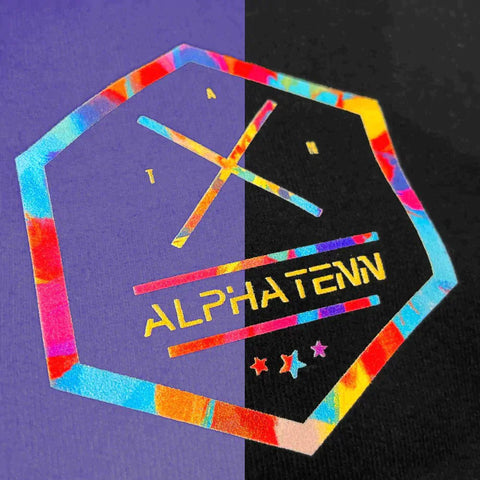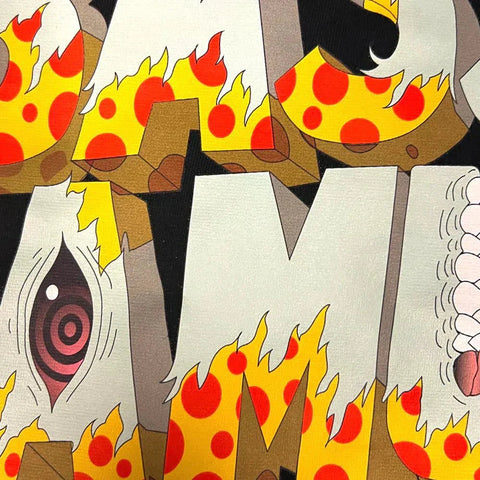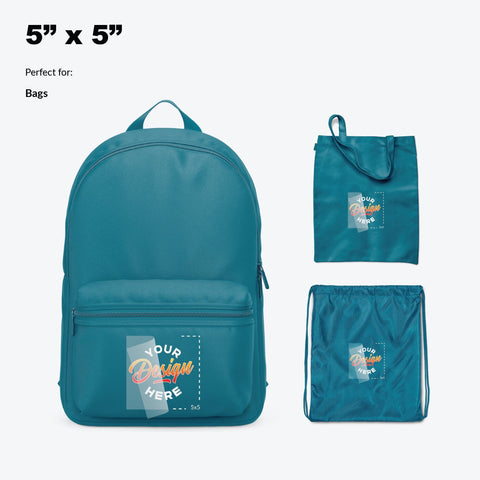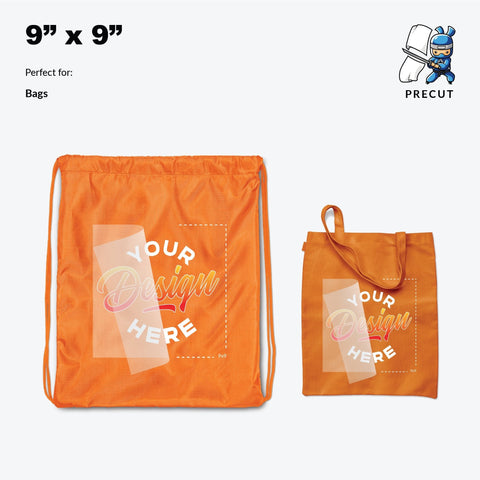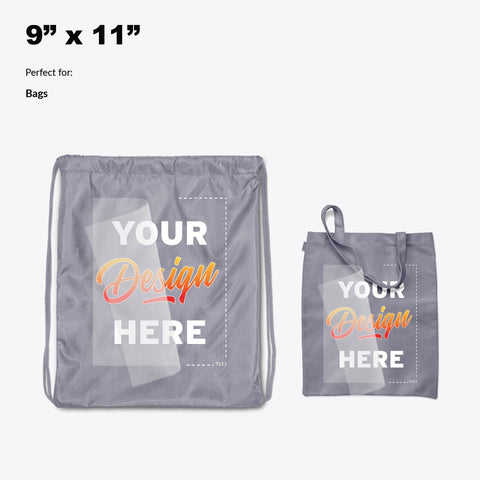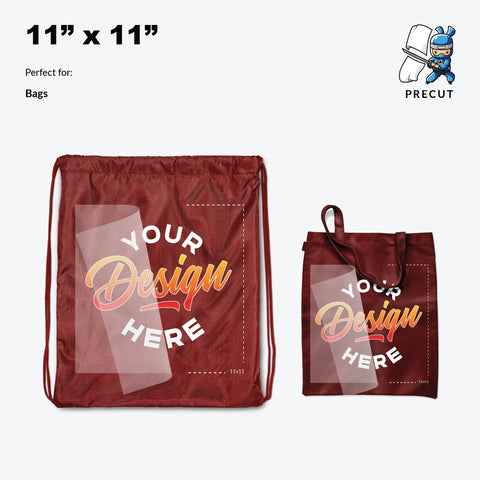 Transfers for Bags - Simple or Full Color
Our custom transfers for bags offer the ideal solution for businesses, hobbyists, crafters, and individuals seeking to add a personalized touch to their bags. Our innovative DTF (Direct to Film) transfers ensure that your bag customization needs are met with exceptional quality and vibrant designs, leaving a memorable impression.
Whether you're a business looking to promote your brand beyond the point of sale, an eco-conscious individual seeking sustainable customization, or someone simply wanting to add a dash of personality to your bags, DTF Transfers fit the bill perfectly.
The versatility of our transfers for bags allows for easy application using a heat press, handheld press, or iron on a variety of bag types, including tote bags, backpacks, drawstring bags, and gym bags. Our transfers adhere seamlessly to diverse materials, including jute, canvas and more, providing a flawless and attention-grabbing finish.
Stand out from the competition, express your unique style, or boldly showcase your brand with personalized designs that captivate your audience.

Plus, with a 100% satisfaction guarantee and free shipping on orders over $99, DTF Transfers make your bag customization experience not only seamless but also cost-effective. Elevate your brand presence today with our transfers for bags.